DIY Baby Photography Tips and Tricks

Capture your little one's first days or first year. Create adorable, memorable images with baby photography, at your home.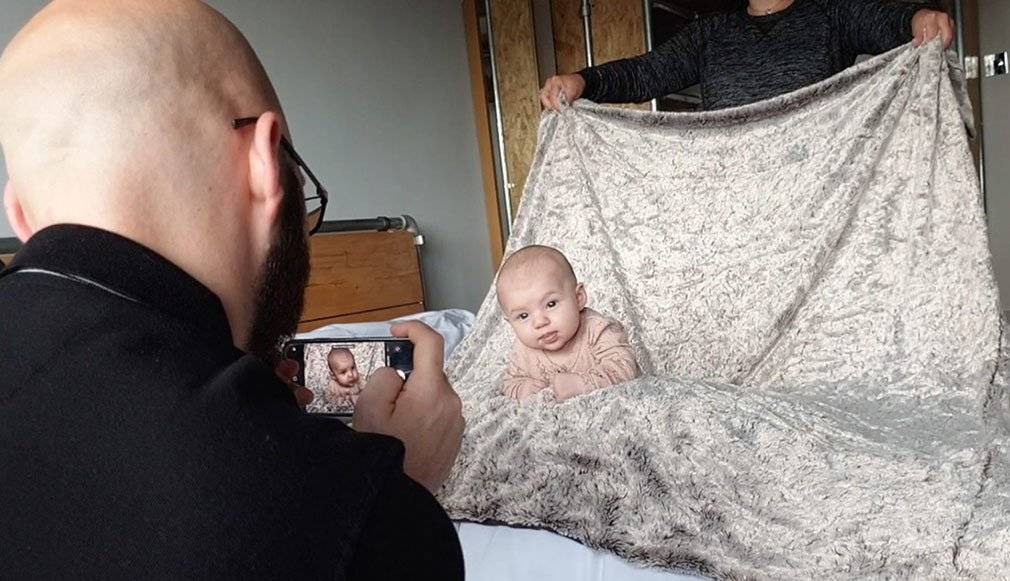 (Image: Credit to A fotografy)
A DIY baby photoshoot always seems like it would be fairly easy, yet something was never quite right with the shots I took. They were either too dark, too clutter or just plain 'off'.

Here's a short list of things you need to watch out during your Baby's Shoot (at Home)
1. Lighting
2. Pose and Positioning
3. Costume and Equipment
Remember: Make sure your place where you're shooting is a good environment for a newborn up to 12 months. Babies like warm environments, so have a space heater ready regardless of the season.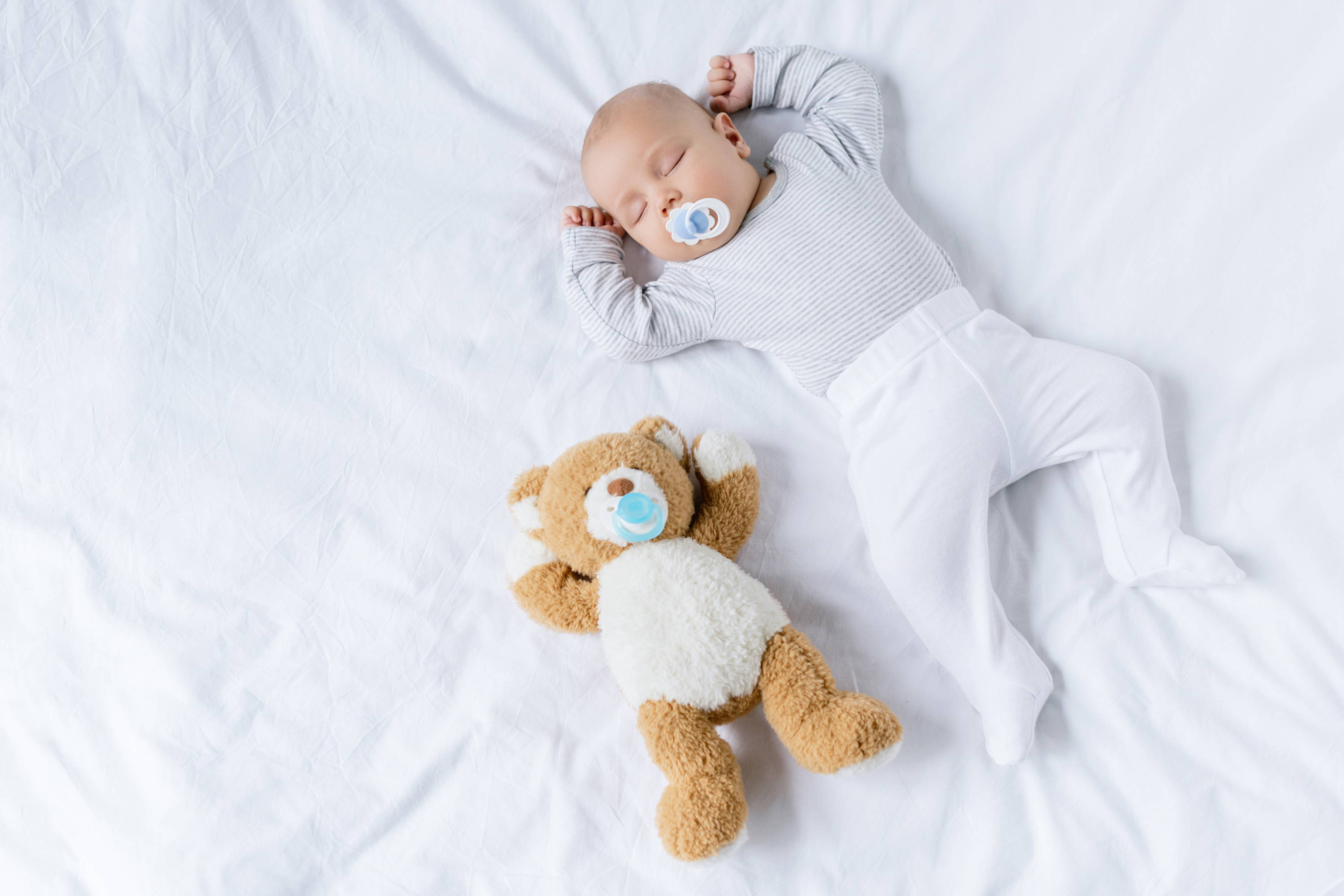 Sleepy newborns are your friend. Unlike professional models, newborns do not take direction from photographers. The only way to make sure they won't move during the shot is to take photos when they're asleep. Once you wrap the baby, don't unwrap them until you're done with all of those poses. If you take the wrap off, they'll wake up.


Keep the little one safe and healthy.
A baby's well-being is more important than anything else during the shoot. It's not just about knowing how to take photos. It's also about safety. You've got to know how to hold babies and pose them without hurting them. To facilitate the best sessions, learn how to handle the baby and what to do if they wake up and cry.
Never leave the baby unattended during the shoot. A newborn photo might look like the baby is asleep alone on a cushion, but an adult always needs to be close.
Babies that are hungry or need a diaper change are part of the newborn photography game. Be ready when they cry out for their physical needs.


The perfect costume and props
for your baby

When gathering equipment for newborn photoshoots, start with the basics. Every newborn session should have wraps. Skin-toned and neutral-colored wraps are good options to have on hand as they give you options that go well with whatever you choose for your baby to wear. Once you have a good collection of wraps and other basics like headbands or bonnets, the better. You can also bring tiny costumes on hand to dress up your baby's background like bunnies or teddy bears.
Regardless of how you dress the newborn/baby/child is, make sure you have something comfortable for the baby to rest on during the shoot like a bean bag, pillow, or cushion.
"A

baby

makes love

stronger

, the days

shorter

, the nights

longer

, savings

smaller

, and a home

happier

."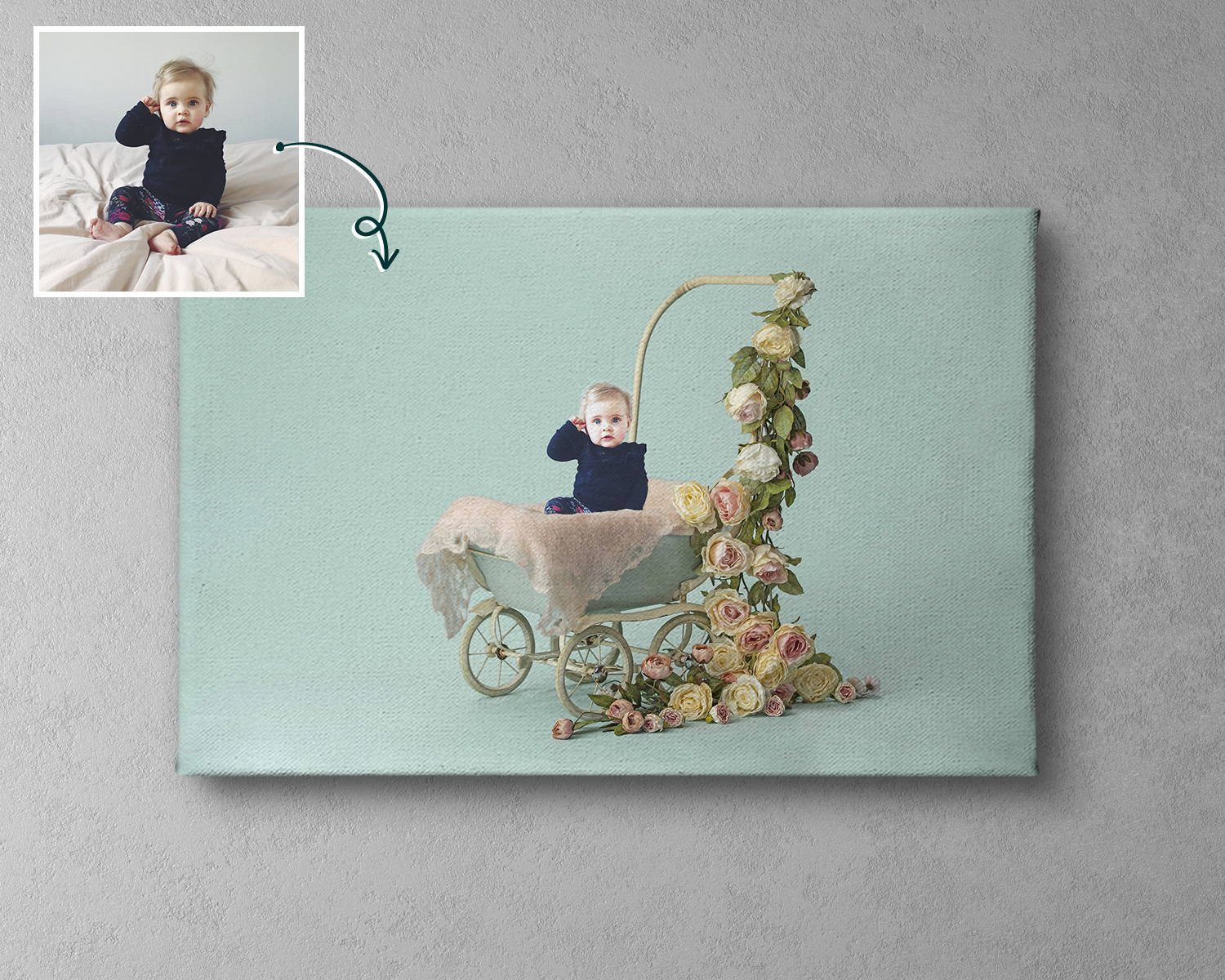 IMPORTANT PHOTO GUIDELINES
(This bit is important so please take some time to go through)

All examples on Love and Bub result from high quality photos. To ensure the best quality of your custom portrait, please take a look at our photo quality checklist below:

• Ensure good lighting, outdoor natural daylight always results in the best photos
• Get down to eye level with your child before taking photo
• Try to capture an image with your child looking away slightly
• Get a closeup shot so we can capture some unique features of your baby
• Do not upload blurred photos
• Bad lighting makes it difficult to distinguish features
• No missing parts of the baby (i.e the leg is not included when taking the photo)
• It's better to take a photo of your child in a white or plain background
• Do not use colored backgrounds or noisy backgrounds
• Baby's hair should not be messy
• Do not submit pixelated photos
• Photos must not be taken on Facebook, Messenger, Instagram and not a screenshot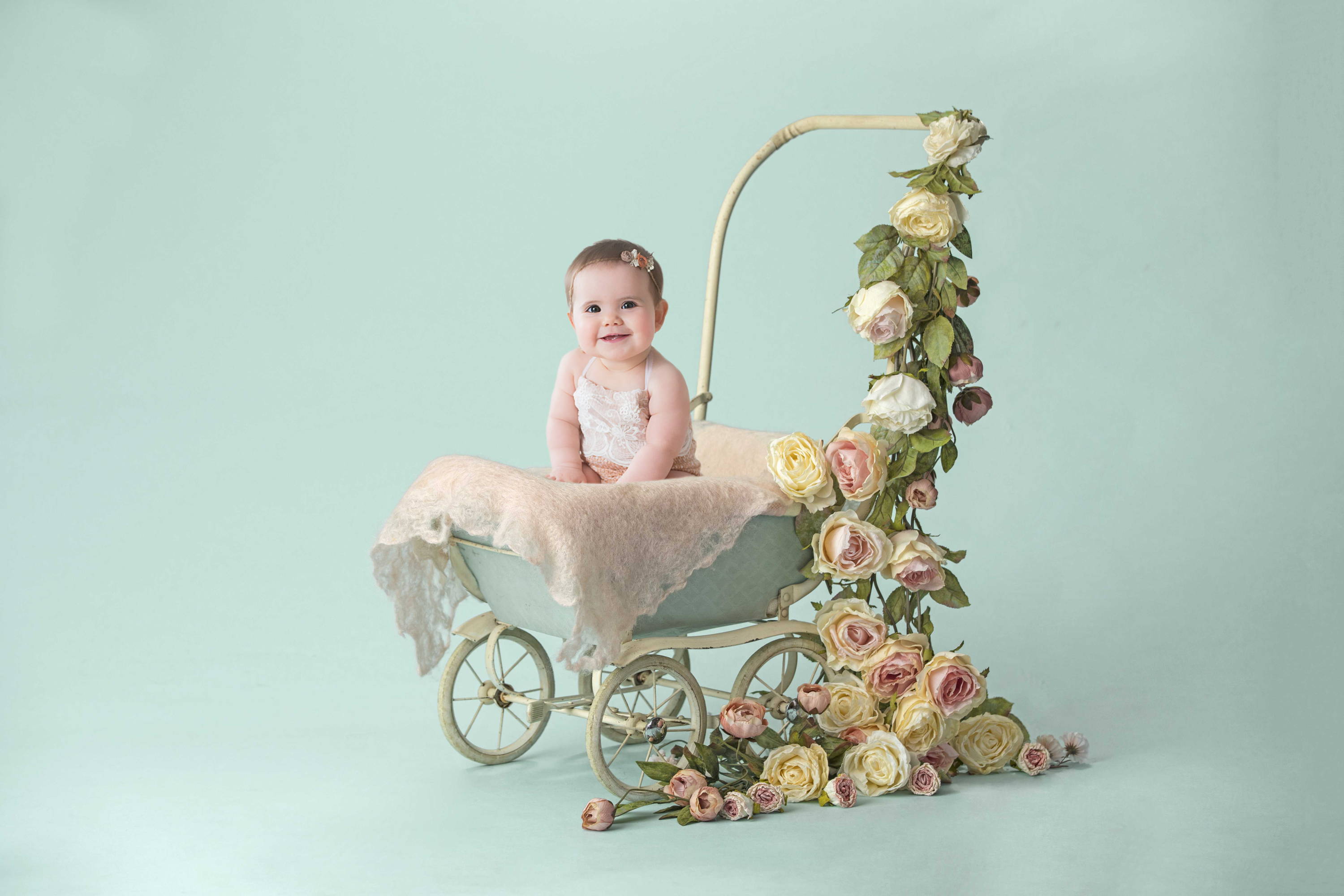 Order priceless treasure easily with Love and Bub's digital studio photography backgrounds. We'll turn your baby photo into a work of art you would be proud to display in your home.

Convenient. No fuss. No stress.


SUBSCRIBE TO OUR NEWSLETTER
Recieve our latest weekly releases, offers, guides and more.